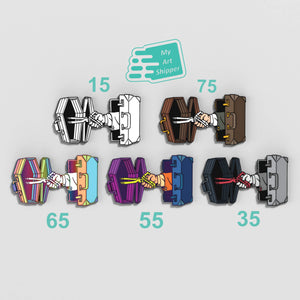 Here is your chance to cut the line and skip the bullsnest, go right to the source. 
The official AP waffle for the brand new pin-set from Austen Zaleski, "Career Opportunities"
These little lovelies are just a perfect size for your hat, at 1.25" x 2" , triple posted, sure to stay even in the headiest of business meetings... 
5$ for 1 Spots.
$40 for 10 Spots. 
* This is a digital entry towards a full AP set, only one main winner will be drawn after closing the listing. Will stay active for 24hrs * We will pick 2 additional winners for a drop token